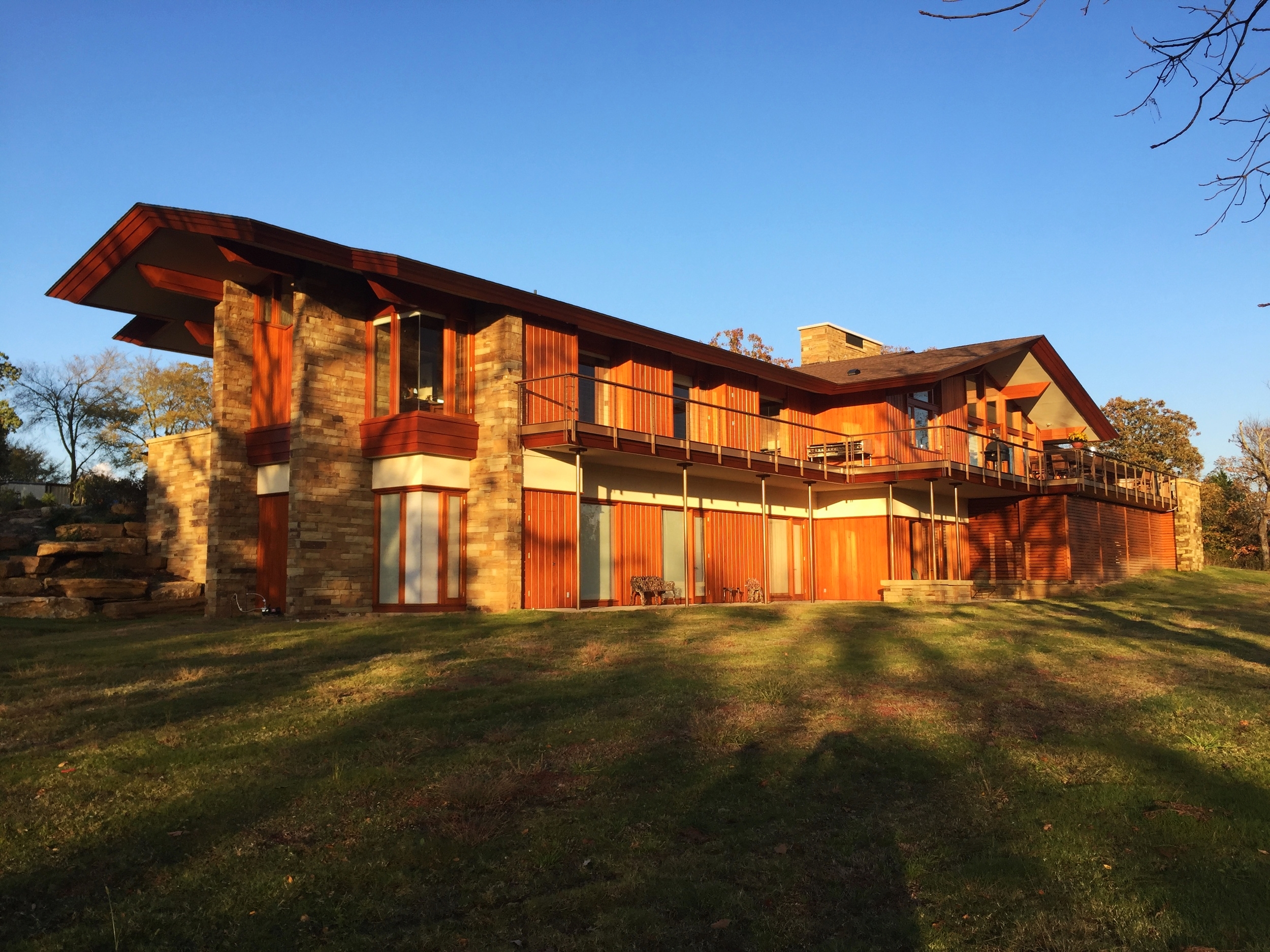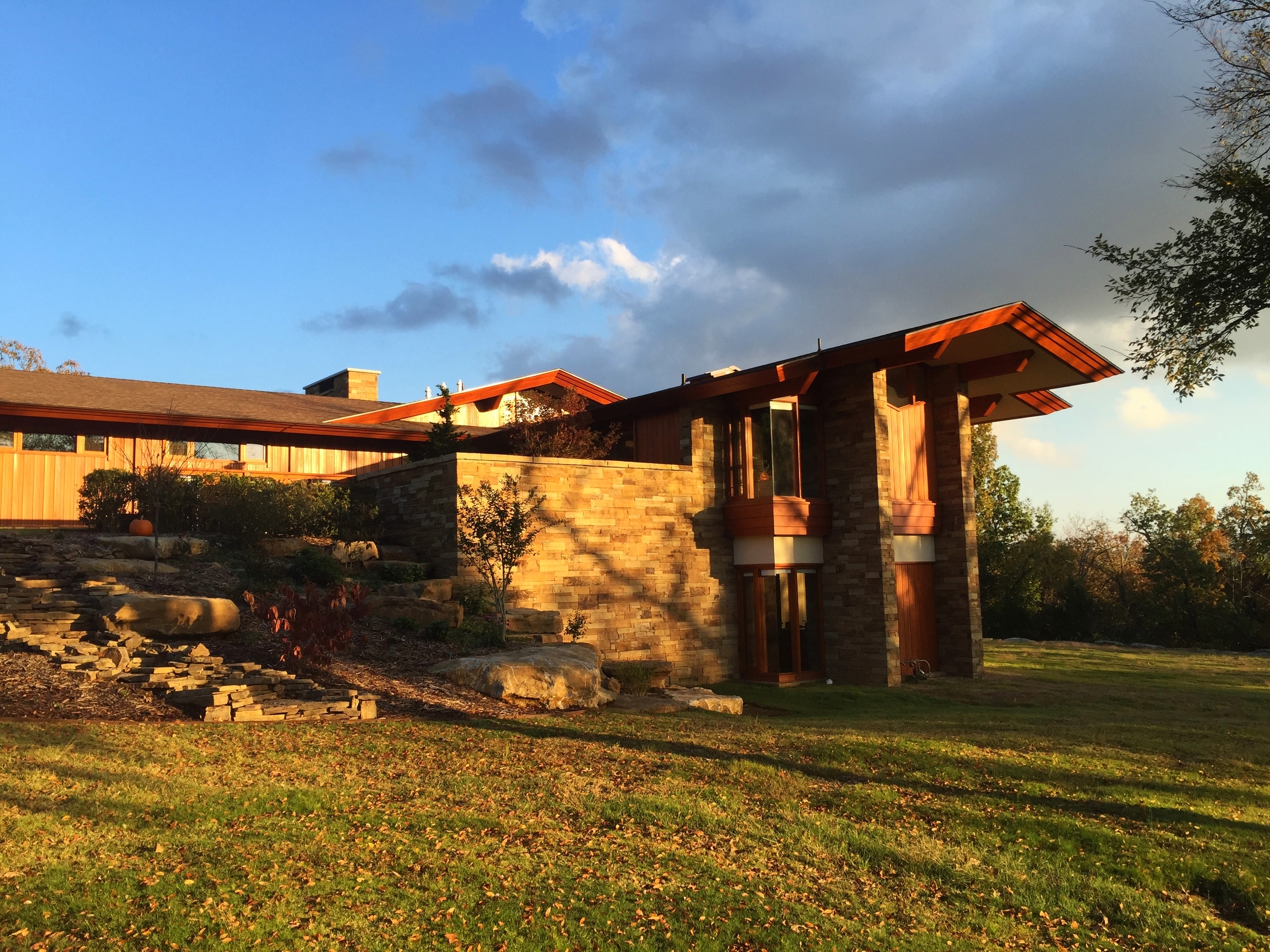 Hillside Exterior
The home is integrated into the hillside using native stone walls and boulders. Along with the stone, Arkansas Cypress trim and siding help to enhance the home's connection with it's setting. Guest quarters are located on the lower level with the master suite above in this photo.
Entry and Motorcourt
The recessed garage doors, clad in wood siding, create depth and pattern along the garage entrance. The custom front door and stained glass sidelights rest below a vaulted space with clerestory glass.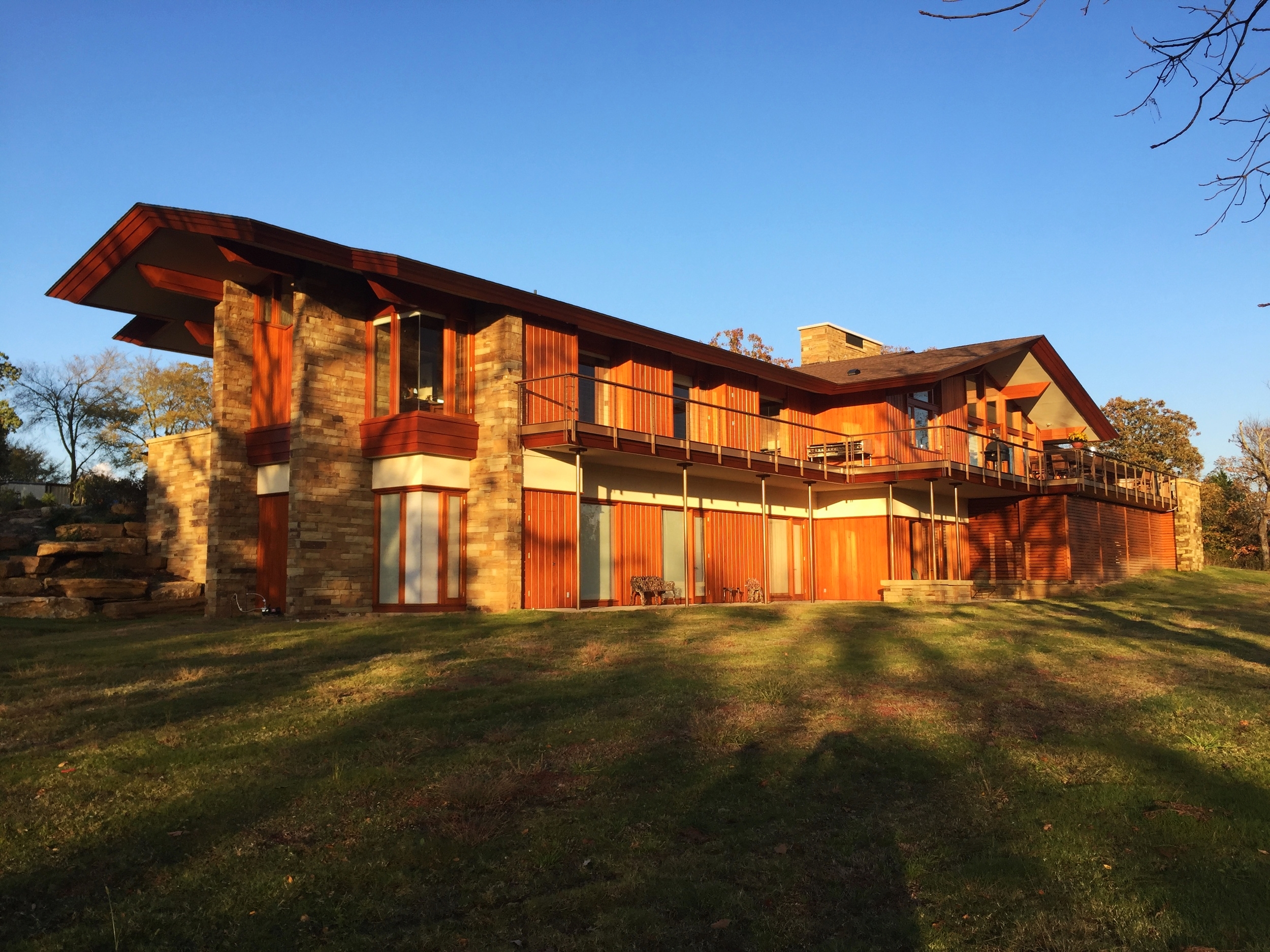 Entrance
The custom inlaid door was made by a local carpenter. The stained glass pattern was design by us as a unique pattern for this residence.
Greatroom - Kitchen
The kitchen cabinetry is designed for multiple uses: the island has integrated wine storage, a computer work-space, and recipe book shelving in addition to the typical needs of a kitchen. An integrated L-shaped booth seat is nestled into the dining side of the island.
Indoor Pool
As avid swimmers, it was important to the clients to have an indoor pool. A motorized cover and custom designed ventilation system prevent the pool odors from mingling with the air in the rest of home. Fully operable accordion glass doors allow the space to be opened up to the exterior to further enhance the home's connection to the landscape.
Kitchen Window
Custom designed and handcrafted windows integrate seamlessly with the kitchen counter-top and surrounding wood trim.